How to configure your GenePattern server to connect to the new module repository URLs
Posted on Tuesday, July 30, 2019 at 03:52PM by Barbara Hill
As mentioned in our help forum, our module repositories have been brought back online.
Below are the steps required to get the 'Install from Repository' page to work on your own server ahead of the next release of GenePattern.
step 1: Replace your repo.yaml file with this file
https://github.com/genepattern/genepattern-server/blob/develop/resources/repo.yaml
*note that you will need to reload the job configuration for this to take effect
step 2: Edit genepattern.properties file
Set the *RepositoryURL(s) to use the new location. Make the following edits in your 'genepattern.properties' file. As usual, for best results, first shut down the server, then make the edits, then start the server.
 # GenePattern Production module repository url ModuleRepositoryURL=https://modulerepository.genepattern.org/gpModuleRepository/ DefaultModuleRepositoryURL=https://modulerepository.genepattern.org/gpModuleRepository/ ModuleRepositoryURLs=https://...
---
GenePattern WebApp Updated: Notebooks now available from the left-hand panel
Posted on Friday, May 17, 2019 at 05:20PM by GenePattern Team
GenePattern 3.9.11 build 216 is available for use on our Public GenePattern Server, via download, and as an Amazon Machine Image (AMI).
New in this release is the Notebook tab in the left-hand panel which provides access to the GenePattern Public Notebook Collection.
Selecting a notebook from this menu opens a copy of the notebook in your GenePattern notebook workspace, allowing you to run, edit, share, and save the notebook as you can with any of your notebooks.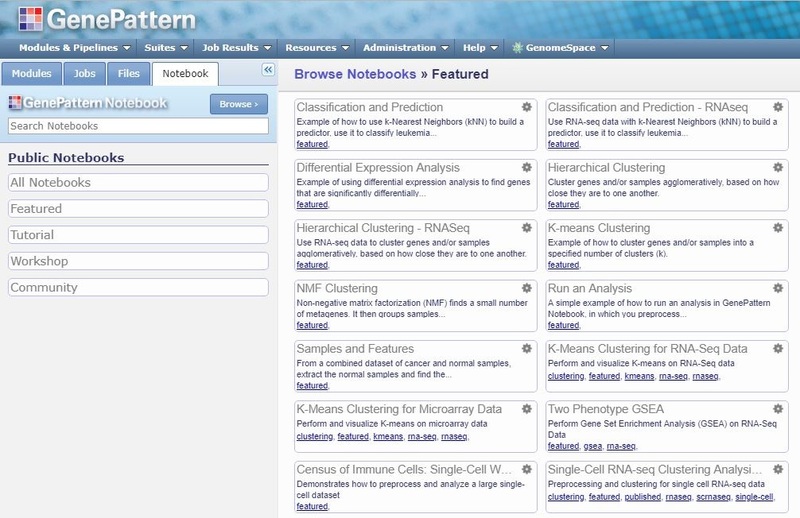 More details about features and improvements in this version of GenePattern can be found in the Release Notes.
Feel free to contact us with any questions or comments.
Sincerely,
The GenePattern Team
---
GenePattern needs your support
Posted on Friday, May 03, 2019 at 03:01PM by GenePattern Team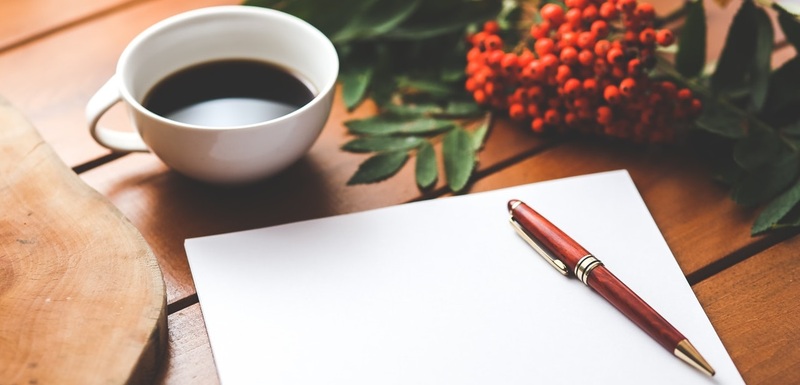 If you are a GenePattern user, we would greatly appreciate your help in continuing this resource.
We are preparing a grant proposal for the sustainment of the GenePattern server and GenePattern Notebooks. Please let us know how you use GenePattern and/or GenePattern Notebooks in your work, especially in cancer-related projects, why you chose them over other tools, and your view of their importance and continuing value to your research and that of the community. Your email will go a long way in underscoring their significance and impact when the grant is reviewed.
Please send your emails to genepattern-los@cloud.ucsd.edu on or before Wednesday, May 22, 2019.
Thanks in advance for your help and support.
Jill Mesirov and the GenePattern Team
---