GenePattern WebApp Updated: Notebooks now available from the left-hand panel
Posted on Friday, May 17, 2019 at 05:20PM by GenePattern Team
GenePattern 3.9.11 build 216 is available for use on our Public GenePattern Server, via download, and as an Amazon Machine Image (AMI).
New in this release is the Notebook tab in the left-hand panel which provides access to the GenePattern Public Notebook Collection.
Selecting a notebook from this menu opens a copy of the notebook in your GenePattern notebook workspace, allowing you to run, edit, share, and save the notebook as you can with any of your notebooks.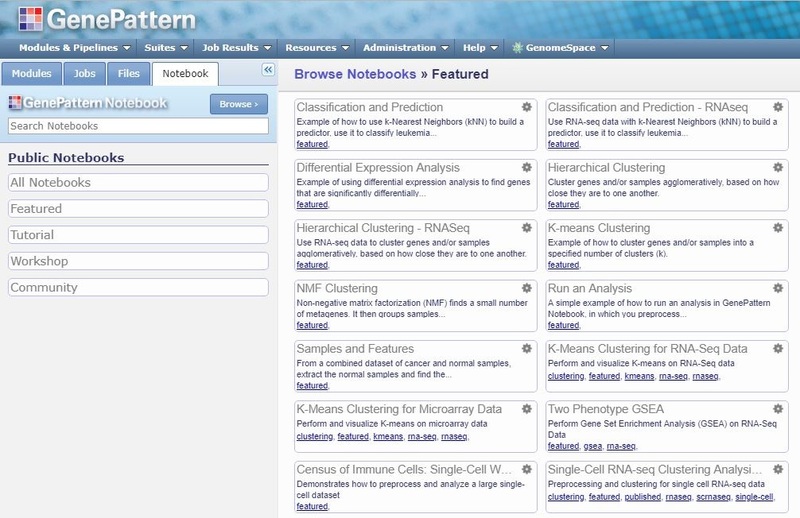 More details about features and improvements in this version of GenePattern can be found in the Release Notes.
Feel free to contact us with any questions or comments.
Sincerely,
The GenePattern Team
---
GenePattern needs your support
Posted on Friday, May 03, 2019 at 03:01PM by GenePattern Team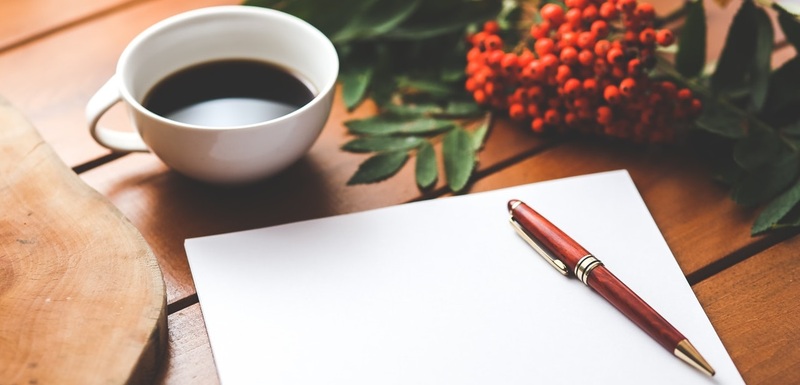 If you are a GenePattern user, we would greatly appreciate your help in continuing this resource.
We are preparing a grant proposal for the sustainment of the GenePattern server and GenePattern Notebooks. Please let us know how you use GenePattern and/or GenePattern Notebooks in your work, especially in cancer-related projects, why you chose them over other tools, and your view of their importance and continuing value to your research and that of the community. Your email will go a long way in underscoring their significance and impact when the grant is reviewed.
Please send your emails to genepattern-los@cloud.ucsd.edu on or before Wednesday, May 22, 2019.
Thanks in advance for your help and support.
Jill Mesirov and the GenePattern Team
---
GenePattern Coverage and Support December 22, 2018 - January 3, 2019
Posted on Friday, December 21, 2018 at 07:44PM by GenePattern Team
From December 22, 2018, through January 3, 2019, the GenePattern team will be out of office for an extended holiday closing. During this time, the GenePattern and GenePattern Notebook servers and repositories will remain up and fully functional. We will be monitoring this and, should anything happen to disrupt service, we will work to resolve any issues within 24 hrs. However, due to the holiday closing, please be aware that:
GenePattern staff will not be reachable by phone or responding to email. This includes our help forum, Twitter, and Facebook.
Emails (including forum posts) and phone calls will be responded to as quickly as possible, once we return to the office on Jan 4, 2019.
If you have any questions, please feel free to contact us.
Best Wishes,
-The GenePattern Team
---