Updates to Compute Node Availability for Broad-hosted Public Server
Posted on Monday, May 07, 2018 at 12:57PM by GenePattern Team
Due to an end of service, we have just one CentOS 5 node for the running of legacy modules on the GenePattern server hosted at the Broad Institute:
This means that some of our legacy modules which depend on CentOS 5 may spend longer in the pending state.

This includes the following modules:

MultiplotPreprocess
REVEALER
ESPPredictor
IlluminaNormalizer
FLAMEMixtureModel
FlowMeansCluster
TangentNormalization
RemoveCopyNumberOutliers
FLAMEMetacluster
FLAMEChooseOptimalClusterNumber
ImmPortFCSConvLogicleTrans
FCMSinglePanelQC
SuggestNumberOfPopulationsFCS
GLAD
SamSPECTRALClusterFCS
ApplyGatingML
FlowMergeCluster
Feel free to contact us if you have any questions or comments about any of these updates.
---
Scheduled Maintenance Downtime - Saturday, February 10, 2018
Posted on Tuesday, February 06, 2018 at 02:23PM by GenePatternTeam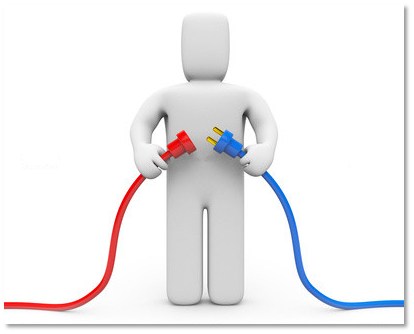 GenePattern servers hosted at the Broad Institute will be offline this Saturday, February 10th, due to planned Broad IT system maintenance. They will be back up by 8am (EDT) on Sunday, February 11, 2018.
Affected servers are:
We any jobs which have not completed by 8am (EDT) on Saturday will be canceled. We suggest you wait to run any long-running jobs until Sunday morning (EDT).
We apologize for any inconvenience this may cause, and invite you to contact us with any questions or concerns you may have.
Sincerely,
-The GenePattern Team
---
GenePattern Coverage and Support December 22, 2017 - January 3, 2018
Posted on Monday, December 18, 2017 at 10:19AM by Barbara Hill
From December 22, 2017, through January 3, 2018, the GenePattern team will be out of office for an extended holiday closing. During this time, the GenePattern and GenePattern Notebook servers and repositories will remain up and fully functional. We will be monitoring this and, should anything happen to disrupt service, we will work to resolve any issues within 24 hrs. However, due to the holiday closing, please be aware that:
GenePattern staff will not be reachable by phone or responding to email. This includes our help system, Twitter, and Facebook.
Emails (including forum posts) and phone calls will be responded to as quickly as possible, once we return to the office on Jan 4, 2016.
If you have any questions, please feel free to contact us.
Best Wishes,
-The GenePattern Team

---